Why Therapy?
She thought she would be married by age 35 with 2 kids and an amazing career. But she finds herself single, childless, and dissatisfied with her job. She feels ashamed at her loneliness and wonders if she will ever be "good enough" for her dreams. She needs a place to figure out how she ended up here, exactly who she is now, and who she wants to be.
She and her husband spent all their savings on fertility treatments and grieved through two miscarriages. And then a miracle happened. So she has smiled her way through this pregnancy, but behind her mask is a woman bound in fear for what it means to be a mother. She's had panic attacks, insomnia, and just cannot seem to turn off her thoughts. She knows this isn't normal, is worried about the impact of her stress on her baby, and doesn't know who to turn to.
She drops off her three kids at school every day and crawls back into bed right after. Her body is fatigued, tears flow unexpectedly throughout the day, and she just wants to hide from the world. But like a dutiful mother and wife, she cleans the house, works a few hours from home for her part-time job, picks the kids up, plays with them, oversees homework, and cooks dinner. Next day: repeat. She knows she is depressed and wants to get out of this pit and find meaning and joy again.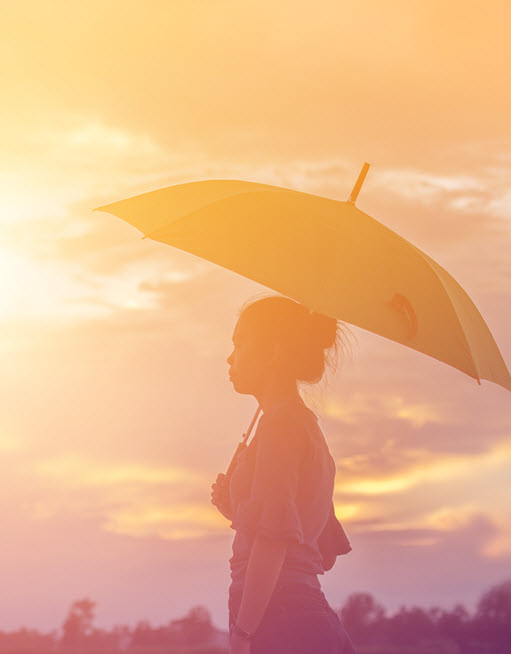 All of these women are in pain and want change. They are working very hard to climb out of depression, anxiety, loneliness, and confusion on their own.
They may have great friends, a loving partner, and a supportive family. But all their attempts at coping their way out of despair are not working anymore. So they decide to give psychotherapy a try.
 Therapy works under two circumstances:
You are open to change
You are open to relationship
Are You Open to Change?
Let's start with change.
You are stuck in some aspect of your life and you are looking for a way out. You need guidance but don't have a map; otherwise, you would have gotten out yourself.
However, opening yourself up to true transformation will require some risk-taking: considering a different perspective, trying new ways of coping, and ultimately confronting and then accepting uncomfortable feelings and thoughts.
When one of my clients begins to experience change and gains a new sense of confidence, other aspects of her life frequently shift as well, like a domino effect. Relationships tend to strengthen and become more intimate, the normal chaos of life seems more manageable and not so dire, and the world seems a bit brighter.
Are You Open to Relationship?
Therapy requires developing a new kind of relationship with someone – not quite like a friend, and not quite like your medical doctor.
Firstly, I believe in providing a safe, warm and non-judgmental space for my clients to be fully vulnerable. I bring my genuine, authentic self to the relationship so that you can trust me enough to take off your own mask when you are ready.
I also reflect you back to yourself, like a mirror, so that you can name your own thoughts and feelings more clearly and coherently.  You may be able to discover new meaning from your past and into your present, so that you can be empowered to create a future that is in line with your values, hopes, and dreams.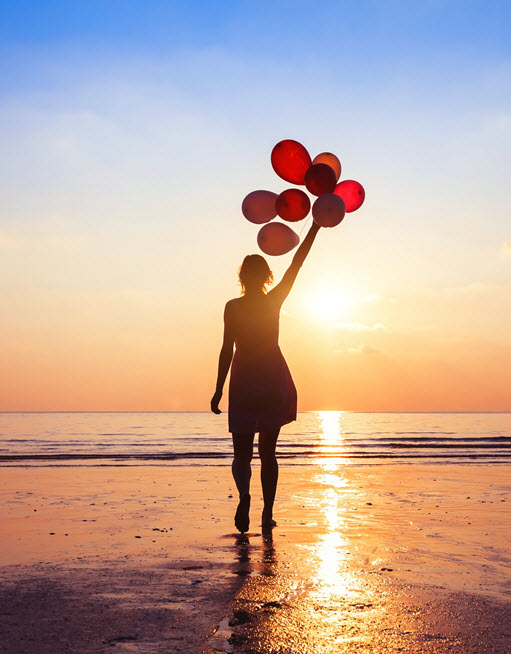 Your story will ultimately change, as it has for these women:
In therapy, she began to explore trauma from her past and how this negatively impacted her romantic relationships in adulthood. She became more aware of her thought processes, including lies that she has clung to, such as "You fail at everything" and "You will never be good enough." She began to approach relationships differently and clarify the values she wanted to live by.
She was not aware until entering therapy that she had not fully grieved her miscarriages. Once she felt safe and gave herself permission to sit in the hard feelings, she was more capable of exploring the meaning of motherhood to this current baby inside her. She found alternative ways to cope with her anxiety, and her panic attacks began to subside. A couple weeks before her due date, she left therapy joyfully anticipating the baby's arrival.
She felt seen and validated in therapy – something she was not experiencing in other relationships (not even with her husband). He was invited into the therapy process and together, they began to foster the intimacy that had been lost when parenting began to take over. She began to explore what excited her as an individual – apart from her husband and children. And unexpectedly, she found renewed energy as a mother that allowed her to enjoy all her different roles.
I did not always want to be a psychologist. In fact, I studied journalism at the University of Southern California, desiring to tell other people's stories. I wanted those without a voice to be recognized and empowered. I then experienced psychotherapy firsthand, as a client, and discovered the healing nature of finding my voice within the context of a therapeutic relationship. I felt understood and empowered, just like I had imagined the people I wanted to write about.
Since then, my desire for storytelling has shifted a bit. Instead of printing people's stories in a newspaper or magazine, I provide a safe environment for women and families to share their stories, helping transform them into something with new meaning and new purpose.
I believe psychotherapy is one way we can seek the change and growth we all desire.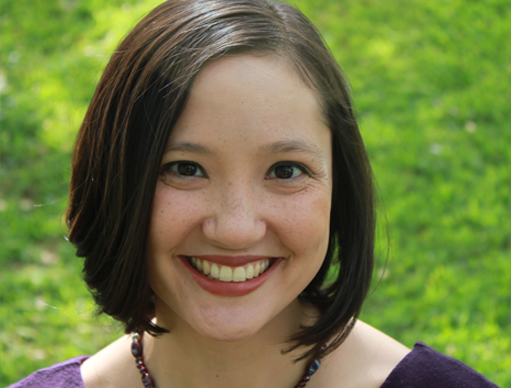 After this discovery, I completed my doctoral studies in clinical psychology at Azusa Pacific University. During that time, I trained and worked in a variety of community mental health settings, providing psychotherapy for children, adolescents, families, and adults in diverse, multicultural settings. I developed a tremendous heart for recognizing and integrating cultural and spiritual factors in therapy, and I will do the same with you.
Early on in my professional career, I specialized in child/family psychotherapy and primarily worked with childhood mental disorders, behavioral problems, and impaired family dynamics. However, after becoming a mother myself and collaboratively working time and time again with the parents of my child clients, my passions shifted a bit. My heart was drawn to the women who had challenges mothering these children, and that expanded to all aspects of motherhood – pregnancy, fertility struggles, postpartum difficulty, and motherhood throughout all the ages. I then sought out a variety of specialized training in maternal mental health, including the Maternal Mental Health NOW Certificate Training — Bringing Light to Motherhood: Maternal Mental Health Advanced Clinical Training. In addition, I have professional membership in both Maternal Mental Health NOW and The Postpartum Project.
If you are interested in pursuing therapy with me, ready for change and a new kind of relationship, please complete the Contact Form below and I will get back to you as soon as possible.