Stress & Anxiety
Stress is a part of life…but ongoing anxiety can negatively impact our functioning and well-being, including our relationships, health, jobs, and families. If you suffer from chronic worrying and the stress is just too much, there IS a better way to live. I will not only help you develop stress management techniques that work for you, but I will also help you shift the way you have typically coped with unwanted thoughts and feelings. Moreover, we can work to build self-awareness and insight into the core reasons behind your anxiety, which typically produce longer lasting transformation.
Trauma
Trauma comes in many forms, but primarily refers to the overwhelming and often debilitating psychological response to a threatening experience. It can take the form of being on chronic "high alert," as if your mind and body are full force on the accelerator and cannot slow down. Or if can take the form of avoidance, such as emotional numbing or social isolation – with your mind and body constantly braking. It can even go back and forth between those extremes. Studies have also verified that traumatic memories are often stored in your body, and can manifest in physical symptoms.
The good news is that there is hope and healing available for those who are suffering from traumatic stress. Newer treatment models for trauma recognize the integration of the mind and body, and I work to address and treat both when I work with survivors. I have experience in working with Veterans, child abuse survivors, sexual abuse survivors, domestic violence survivors, and women who have experienced birth trauma. I would be honored to journey out of trauma with you.
Depression
Are you living in a cloud, where everything seems foggy and dark? Depression can be a debilitating and hopeless experience. I understand that it can be incredibly difficult to reach out for help; remaining isolated is tempting for those struggling with depression — whether it be from grief, trauma, loss, or "just because." I have extensive experience working with depression and can help you not only develop more effective coping skills, but also identify the core reasons behind your depression in order to provide longer-term healing and change.
Grief , Loss & Transition
Loss comes in many forms — the end of a life, a relationship, a job, an identity or phase of life, a home, a culture, or even losing "what could have been." The experience of loss can be one of the most isolating and confusing experiences a person goes through. You do not need to be alone in your grief — however messy it is. I will come alongside you to help you find meaning and peace with your particular loss, so that you can begin to walk forward again.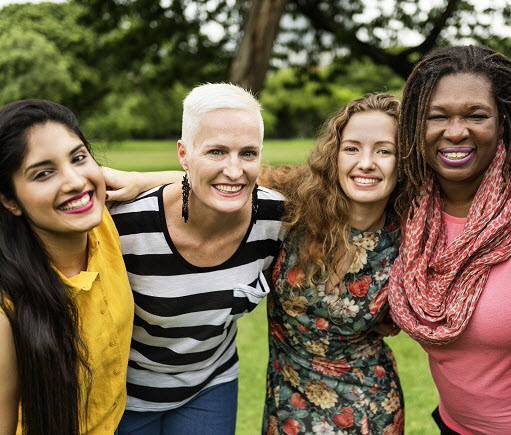 As a clinical psychologist, I have been trained to diagnosis and treat a variety of issues and mental illnesses. My graduate education was focused on family systems theory, and I utilize this lens to view you in the context of your interpersonal relationships and the environment around you. I have received extensive training in a variety of therapeutic frameworks and typically use an eclectic blend — based on your unique needs and personality — to address your concerns and personal goals.
I invite you to explore more about how I can help by completing the Contact Form below. I will be sure to get back to you as soon as possible.